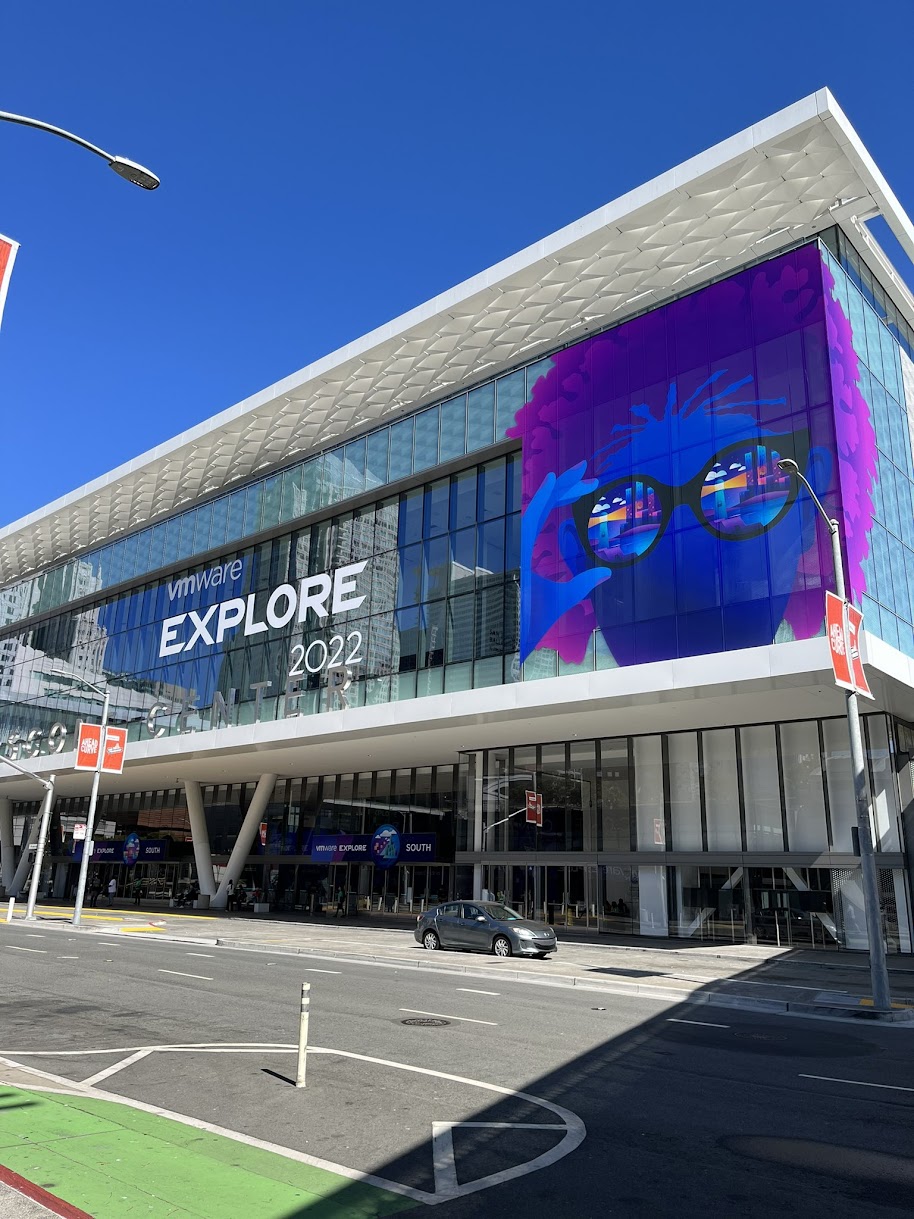 My VMware Explore Experience
Just in case you missed it, VMware Explore is the new name for VMware's annual customer conference, previously known as VMworld. I have been at VMware for 7 years, and gone nearly every year. I have seen the conference evolve, go virtual (COVID), go back to physical, grow, shrink, and now change names. Being in IT for 20+ years I have gone to my fair share of conferences, from Microsoft TechEd to Citrix Synergy. For the most part, structure is the same. Keynotes, breakout sessions, tech talks. A geek's paradise. But even though VMware Explore was not the first in-person conference I attend since the pandemic, it was one that I was very much looking forward to.
So what's with the name change?
Whatever I write here isn't anything that hasn't been said on tons of articles covering the name change. Ill give you my take on it. Keep in mind, yes I am a VMware employee, but this is my and only my opinion on the name change. VMworld screams virtual machines. And even though for the sake of everything that is cloud, VM's are the base of all of it, VMware is trying to attract an audience much broader than engineers. With the 2019 acquisition of Pivotal & Carbon Black, and previous acquisitions of AirWatch, CloudHealth, Wavefront, VeloCloud and more, this conference isn't just about VM's anymore. Additionally, with the VMware vision of it being at the center of the multi-cloud universe, Explore gives you a chance to explore the VMware portfolio from beginning to end.
I'll be honest, VMworld had a special place to me and the thousands of other attendees that make the hike to San Francisco (or Vegas) each year so when the name change was announced part of me was upset, after attending I can say that not only do I fully embrace the change, but I also very much think it was necessary. Kudos to the VMware marketing teams on such an amazing event. The graphic work, animations, color selection, visual effects were all top tier and in a league of their own.
Photos by Noel Lacayo, VMware Explore US, at the Moscone Center in San Francisco, CA
Smaller Event
A lot of our customers, and fellow IT professionals asked me, "Was it smaller?". So yes, VMware Explore hosted about 10,000 attendees, about half of what it was in 2019 at 20,000+. This being the first in-person event in our post-pandemic world, I think that was expected. I think the event was shrunk intentionally, and honestly I think it was a good move. See, VMworld hosted two conferences, one in the US and the other in Barcelona for Europe. When they announced VMware Explore, they more than doubled it from two to five events. Now there is VMware Explore US, Europe, Brazil, Singapore, and Japan. US and Europe are still the flagship events but having an option in the other countries made it easier for APAC and Latin America to not have to travel so long to get a taste of VMware's announcements and the ability to spend time with executives and experts. In my eyes, this played a part in the conference being smaller. Additionally, there is still a huge amount of people that prefer to not be put in a room with 10,000 other people or go have lunch in a lunch hall with thousands of others, and that's OK!
The Announcements
So every conference has a general session where the hosting vendor tries to get current and prospective customers to understand our vision, and see what's new as far as product offerings. With the impending Broadcom acquisition, everyone was unsure what would be announced and how exciting the general session would be. I will tell you, VMware did not disappoint. I will summarize some of my favorite announcements. Keep in mind there were announcements across our portfolio, but these are, in my eyes, the big ones.
Also, I will not go down deep into any of these because someone way more qualified than me already has, so I will link you to the official VMware blog for each of these announcements.
VMware Tanzu Application Platform 1.3
VMware Aria? Another Rename?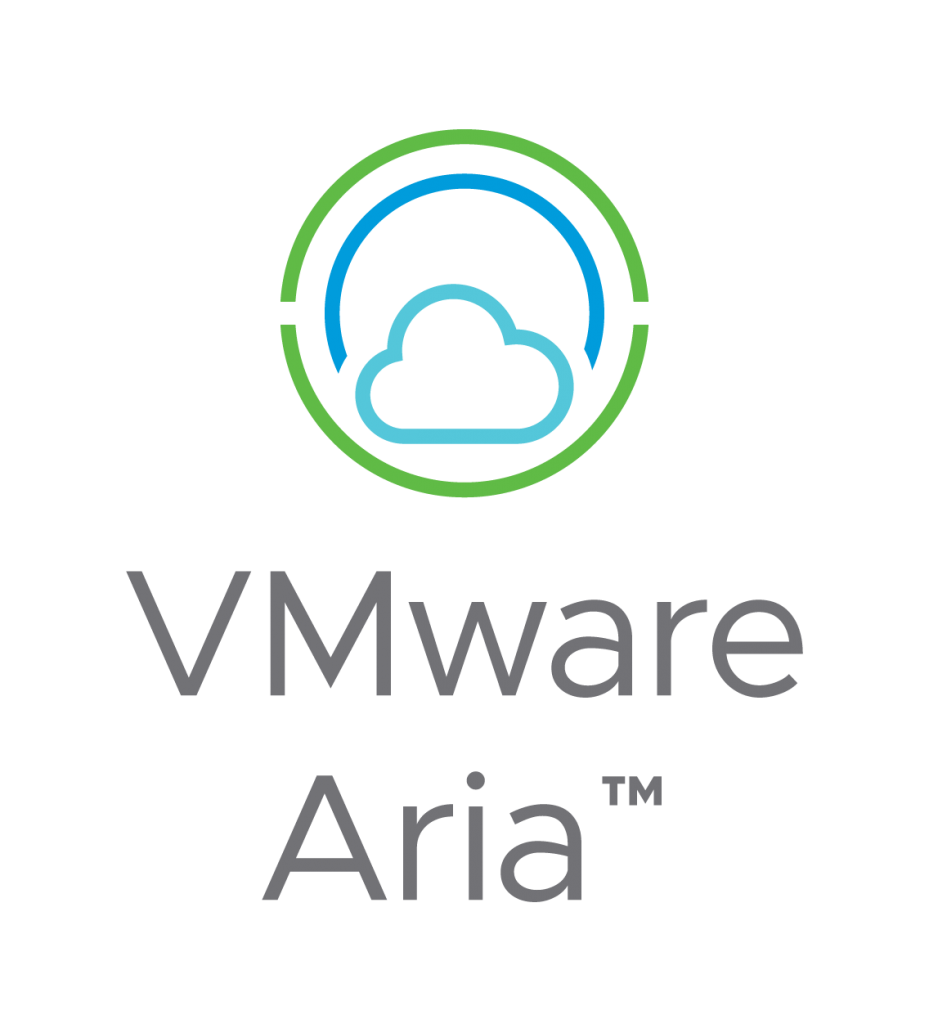 So before I came to VMware, I was a customer. And no one rolled their eyes harder at product renames than I did. But wait. I absolutely love this and its way more than a rename.
Let's talk about the root of Aria. So the VMware vRealize Suite is made up of vRealize Automation, vRealize Operations, vRealize Log Insight, vRealize Life Cycle Manager, and a few other components. This suite is all about management and automation of your VMware environment. Aria does bring in these components but it also changes things slightly. A few years ago, VMware acquired CloudHealth, a cloud first, native public cloud costing tool. Since the acquistion, CloudHealth was treated and sold as a completely separate product from our management suite (vRealize). Aria brings this in as well as a lot of other tools that expand on our multi cloud story. In my eyes, vRealize as primarly your operations and automation platform for your private data center, with the ability to do things in public cloud. Aria is all about being the center of your IT operations and automation strategy regardless of your overall infrastructure story. Private, public, hybrid, multi, or super cloud. Aria is the common platform for all of it.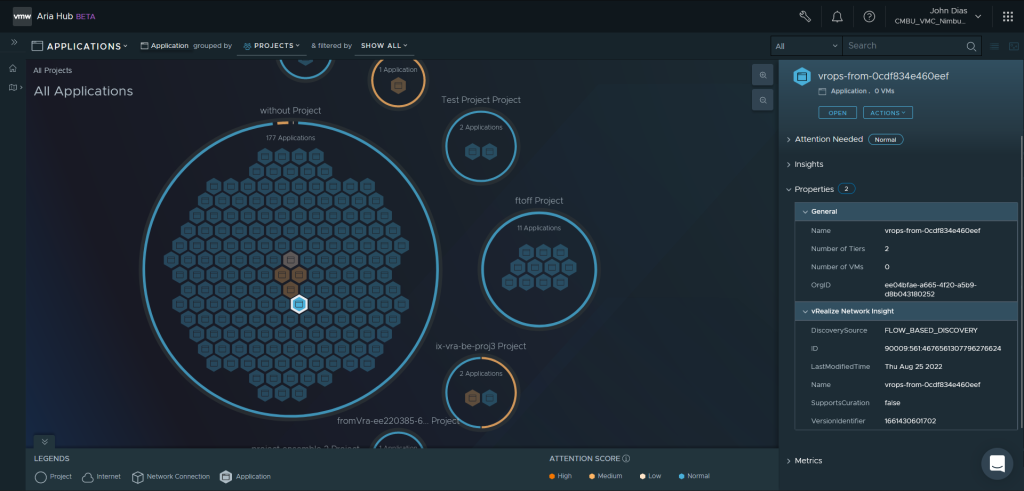 Beyond the vRealize suite there are some very cool things that we got to see at VMware Explore! Powering Aria, is VMware Aria Graph (pictured above). Aria Graph is a new cloud scale data store technology that captures and maps multi cloud environments. As per the content released at VMware Explore, Aria Graph will map multi cloud environments – applications, users, configurations and dependencies- IN A SINGLE VIEW! So think of Aria Graph as the center of not only the other Aria offerings, such as Aria Cost, Aria Operations, Aria Automation, but also other data sources.
VMware Aria is also very scalable, with the ability to scale to hundreds of millions of objects and data points the moment they occur.
So what are the components?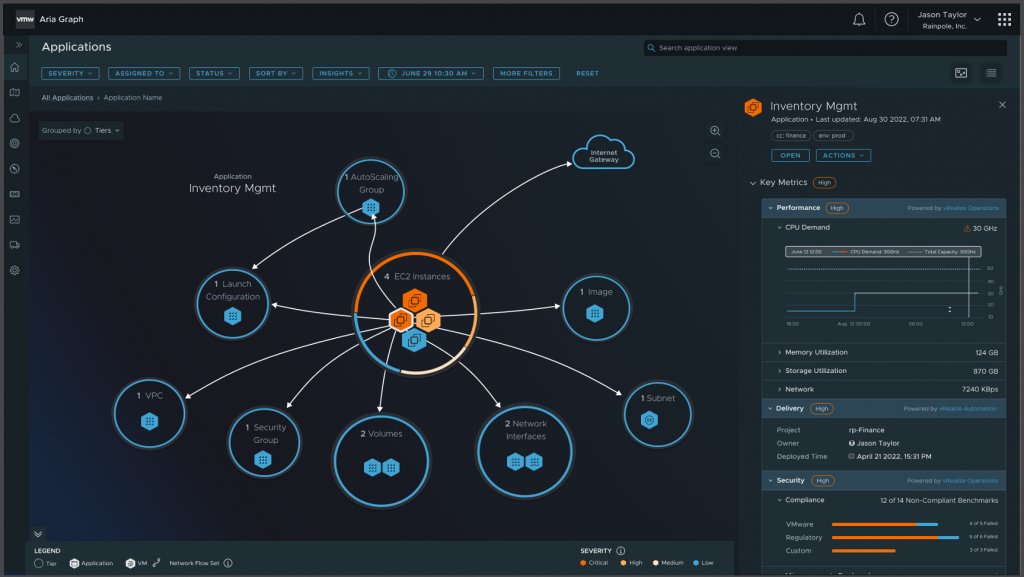 Aria graph screenshot, from VMware Blogs
So what's new in Aria?
I just listed out the renamed components that make up VMware Aria. So what's new?
VMware Aria Guardrails

Automate enforcement of cloud guardrails for networking, security, cost, performance, and configuration at scale for multi-cloud environments with an everything-as-code approach

VMware Aria Migration

Accelerate and simplify the multi-cloud migration journey by automating assessment, planning, and execution

VMware Aria Business Insights

Discern relevant business insights from full-stack event correlation leveraging AI/ML analytics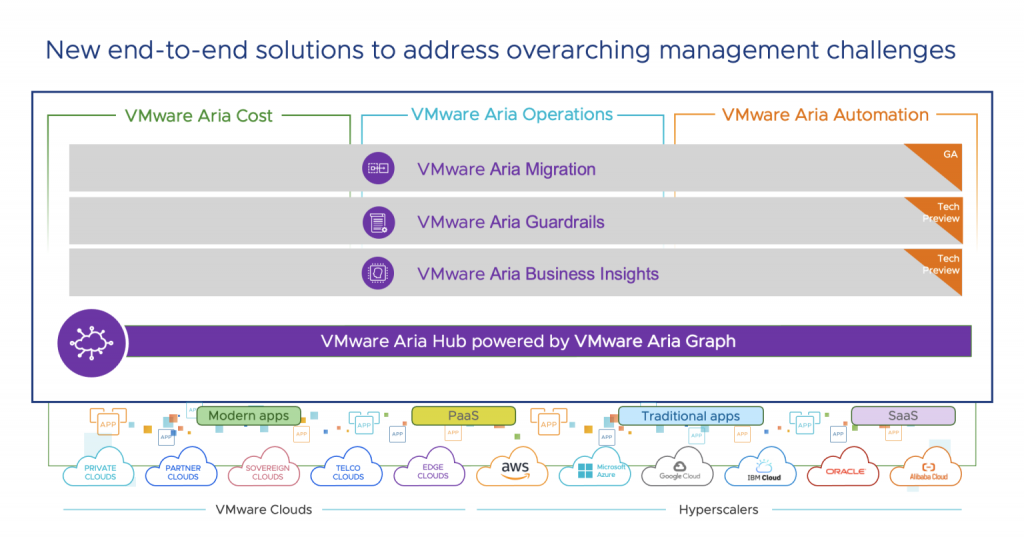 So Enough Aria
Yep, I am excited about Aria, as you can see. But there is so much more to share about Vmware Explore.
I don't know that I said it so cleanly, but I will summarize and say VMware explore was an amazing event that brought so many ideas to our customers on what their journey with VMware looks like, how it will evolve, and how VMware can be the center of their multi cloud universe.
One thing that I loved about VMware Explore is the expansion of developer centric sessions and presentation. The community of developers is my no means small, and as per TechTarget, here are some specifics around that community.
5 million developers in the VMware community
350,000 new projects every week
35 new apps every minute
85 million workloads running globally
30,000 global partners.
That being said, one of my favorite keynotes was the keynote around VMware Tanzu Application Platform 1.3. That subject is worthy of its own blog post so stay tuned for that!

I had a blast at VMware Explore. Listening to customers take the stage and talk about how our products solved massive problems for them, or had a global impact on their business, or made them look like hero's to their C-Suite is absolutely amazing. If you get a chance to attend VMware Explore 2023 I HIGHLY recommend it.